Did you know that the vFire app now includes all of the functionality previously only available in the vFire Officer app?
This means that both analysts and users can now make use of a single app on iOS, Windows and Android mobile phones.
Logging in
In line with your role permissions, you will be taken to either the Analyst or User home screen when logging in.
If you are stored as an Analyst and User, you will be prompted to decide which functionality you want to access; user or analyst, and then taken to the relevant home page.
What can I do with the vFire app?
As an analyst, you can:
view calls assigned or forwarded to you
forward the call
update the call notes
review history
change the status
close a call
As a user, you can:
log calls
view orders and assets
manage approvals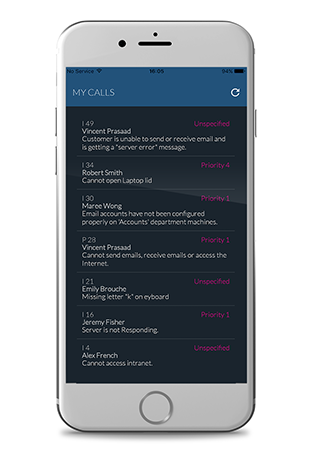 Where can I get it?
The vFire app can be downloaded from the following app stores:



Please note: The app is supported on Android, Windows and iOS phones for users from 9.9.1; and analysts from 9.10.1.