You asked for it and we heard you… Introducing vFire Chat
The struggle is real. You're on a deadline, your manager needs that report yesterday and, inevitably, your technology chooses that very moment to fail you. You need to speak with a real, live human being right now and spending ages on the phone just won't do.
We've got you covered. vFire now lets you chat in real time with a dedicated analyst – giving you instant access to support staff and helping you get back to business in no time.
Want instant feedback on that call you logged? Simply view your recent calls and start a chat about an open call.
Analysts, your job is about to get a lot simpler, too. Now you can choose to make yourself available for online chat, link related calls during a chat and even generate reports on chat requests!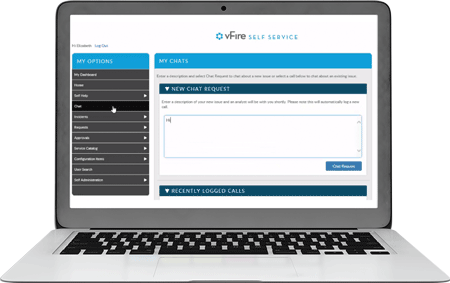 Ready to chat? Watch our short videos to find out more about vFire Chat:
Visit Alemba.help to find out more about vFire Chat.