In the fiercely competitive retail industry, customer satisfaction is more important than ever.
Advances in IT technology is rapidly changing the way businesses in the retail sector provide value to their customers, and retailers have to keep a finger on the pulse to remain competitive.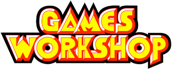 A cost-effective and reliable IT Service Management solution can play an important role in giving your retail company a competitive edge.
By optimizing your IT Service management processes, you can: