I am a big fan of all types of learning – and a believer that formal training courses, coaching, self-help such as book reading, knowledge sharing, etc. can all play a key role in improving the performance and ability of individuals, teams, and organizations. In particular, if you or your team want to understand things outside of the immediate day-to-day worlds, undertaking training courses is an invaluable way of "flicking the light switch on." But, if training is undertaken in isolation, it often only works for the short term before people forget what they've learned.
The downside of "training-only" approaches to learning
I have personally experienced the issues of such a "training-only" approach first hand. The CEO of a charity I worked at had budgeted and paid for its IT teams to undertake the ITIL Foundation training course and exam. It was a great opportunity for people to improve themselves and IT service management (ITSM) operations, and as a concrete action to improve things this was one of the most significant I'd seen in my career.
ITIL Foundation is a great course to get people thinking about what they do and don't do, and for more-seasoned ITSM practitioners it offers the ability to think about direct opportunities for improved service delivery and support. Unsurprisingly, however, after incurring this sizable training cost the CEO was impatient over the lack of change once everyone had returned from their courses.
In my talking to the teams, people had certainly seen the benefit of the ITIL Foundation course and exam. They had started to implement some of what they'd learned. However, this wasn't being actively communicated across the organization and as such it wasn't seen as leading to any increase in customer satisfaction or other form of value.
You could think of the training as having readied the teams for a journey of improvement but it didn't necessarily help in setting the initial direction of travel or, more importantly, the final destination.
Understanding the IT value chain
The teams involved were all technically very competent. They understood the IT services currently supported, and knew how to deliver new functionality and hit the internally generated headline service level agreements (SLAs). Without knowing it they also practiced a number of traits you'd associate with good DevOps teams. The teams were, to a degree, self-forming. They ensured development and production people worked together and shared knowledge, and they all went on call after releases to engender a team ethos.
However, there was no co-ordination regarding what end users and customers actually wanted, or whether IT was helping them to do their jobs effectively. In the charity sector this is incredibly important, as organizations increasingly take on quasi-governmental roles that require caring for the most dependent in our society. The problem was characterized as the ITSM staff understanding what their immediate manager wanted but not whether it was of benefit to the charity as a whole.
How to extract maximum value from ITSM training
In my personal example, there were some clear steps to build on the training already received to increase customer value. The first was to introduce some realistic, agreed metrics to know what to aim for and then to prove that targets had been met or exceeded.
Although beneficial things had been introduced these weren't helping with the CEO's perception of "What have you done with my money?" The current monthly balanced scorecard compiled for the board was deemed to be inadequate and unreflective. In using a balanced scorecard, you should be able to make decisions based on one or more of the metrics it contains. If you can't do this, then you need to question why you are using the scorecard and capturing the metrics it contains.
Metrics-based issues often stem from having too many metrics and/or measuring the wrong things (usually the easy things to measure). In my example, we reduced the number of metrics from 60 to 12. We did this by asking a simple question – what does the trend in, or result of, each measure over the last six months tell us? If the answer didn't lead to a distinct action, then it got thrown out.
This led to the next key action – to create a proper continual service improvement (CSI) register. This was built around the initiatives already being undertaken, but that had not been widely communicated, with customer involvement to identify and add further opportunities and then to select the most important. This served two purposes – firstly, it built confidence within the teams that they were doing the right things and were proud to now publish what they were doing to improve things. Secondly, the customer involvement ensured that the new and ongoing actions were targeted at creating customer value.
The third step was to proactively build on the training already undertaken. All managers and team leaders were tasked (and supported) in developing employees to better use what they'd learned to make process and cultural improvements. They were also encouraged to get employees to undertake "lunch and learn" sessions to spread the reach of some of the initiatives they were involved in. As an aside, the power of food to get people talking is amazing!
Reflecting on what we did and achieved
Going through this change demonstrated how to achieve true value by building on valuable (and often costly) training. For me, the most important thing is to think of training as the starting point and not the end.
If I was in this situation again, in 2017, there's now some very relevant guidance we could have used. The new ITIL Practitioner publication, and course, is structured around CSI and one of its "guiding principles" is to "focus on value." This and the other eight principles ITIL Practitioner contains would have allowed us to better build on what the IT teams already knew. Having said this, paying for yet another course for everyone probably wasn't in the budget!
So, next time you're asking for money for training, ensure that you look at the bigger picture. You're far more likely to get buy in, and the required funding, if you can articulate the value the training will provide to the business and not just for individuals and their immediate teams. And look for ways for people, while they still contain that short-lived, post-training enthusiasm, to share what they've learned to others.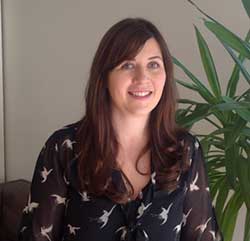 ---
About Rebecca
Rebecca helps IT service management companies and individuals to connect with audiences and communities by developing and running their digital marketing programs.
In addition she is an Associate Analyst at ITSM.tools.