Choosing the right IT Service Management (ITSM) solution is essential for any business that wants to improve its service delivery and operational efficiency. With the right ITSM software, you can streamline processes, reduce costs, and improve customer service.
When selecting an ITSM tool, it's important to consider the features and functionality of the software, as well as its scalability for future growth. Additionally, you should also consider the cost of the software and its ability to meet your specific business needs.
It can be difficult to determine how to best find the balance between having a vast range of features and being user-friendly when deciding on an IT Service Management solution.
Complexity is an inevitable consequence of having powerful and versatile features, however, this guarantees that the product can meet any demands of the company. On the other hand, if you prioritize simplicity, it is possible that the product may not be able to fulfill the company's requirements, necessitating another purchase.
There are a variety of ITSM solutions available on the market. So it's important to take the time to do some research in order to determine which one best meets your needs.
This article will provide some tips on how to choose an ITSM tool that is right for your business.
Understanding your ITSM requirements
Selecting an ITSM tool that aligns with your business needs is crucial. Before you make a selection, it's best to understand what your unique requirements are.
A good place to start is to conduct an objective assessment of your organization's ITSM maturity. This will allow you to benchmark your service management capabilities and better plan out ITSM software implementation phases.
Consider what types of services you need to provide (now, and in the future as your business matures) and how they can be supported by a particular ITSM solution.
What are the missing features in your current ITSM solution?
What business outcomes do you want to achieve?
Who will be using the tool? If you are looking to expand your service management processes into other service delivery departments, look out for a tool that supports Enterprise Service Management capabilities.
Are you able to map your ITSM service delivery processes end-to-end on paper? Are they logical or do they need rationalization? This is a major factor in determining the type of ITSM software required and maintaining the balance between flexibility and simplicity.
ITSM features and functionality
Take time to research and understand different features and functionalities offered by various ITSM software solutions and if they are required to meet your business needs.
Consider the scope of what ITIL processes you need to deliver in order to determine the best ITSM software solution for you. For example, if you need to deliver availability management, there is no point in buying a solution that does not support availability.
Look at how each tool handles common service management processes such as incident management, service requests, problem management, change management, and configuration management.
Also, look into whether or not it is easy to integrate to existing systems or applications that may already be in use within your organization.
For example do you require the ITSM solution to integrate to other applications and technologies like ERP, CRM, HR systems? Also take into consideration whether these systems are on-premise or in the cloud.
An important aspect to bear in mind is the level of functionality required to support advanced customer self-service. A major consideration here is whether the vendor requires additional licensing for end user customers - what are the cost implications?
What about reporting capabilities? Have you defined your ITSM reporting requirements, especially in terms of static reports versus live dashboards.
Scalability is another important consideration – does the ITSM tool allow for growth as your business grows?
Make a list and determine which features are 'must-haves' and which are 'nice-to-haves', as inevitably there may be some compromise between cost, simplicity and complex functionality.
Consider usability and ease of configuration
When choosing an ITSM software solution, look at user experience features like user interface design, and ease of use versus depth of configuration options.
Are you able to identify a tool that can meet the requirements of your must-have features within the capabilities of GUI-driven configuration, or will a coding-based solution be required?
A GUI-driven solution makes it easy for administrators to manage and customize their workflows without having to rely on expensive development resources.
If a coding-based solution is required, you will need to set a realistic budget for external development resources, training of internal development resources, cost of DevOps management and more complex project management.
A code-based ITSM solution will require a 24-48 month deployment timeline, as opposed to a 6 to 8 month GUI-driven ITSM solution.
On-premise or Cloud-based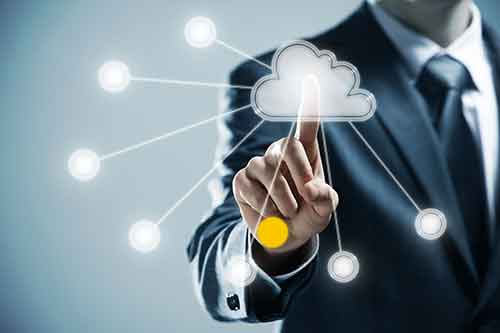 When it comes to choosing the right ITSM tool for your business, you need to decide between an on-premise or cloud-based system. Both have their own advantages and disadvantages, so it is important to weigh your options carefully before making a decision.
On-premise systems are ideal for businesses that need a high level of control over their data and operations. They offer greater security and compliance with regulatory requirements, but they require more upfront costs.
Cloud-based systems are great for businesses that want to access their data from anywhere in the world. They are also more cost effective as they require less hardware and maintenance than on-premise systems. However, they may lack the same level of security as on-premise solutions.
Consider your budget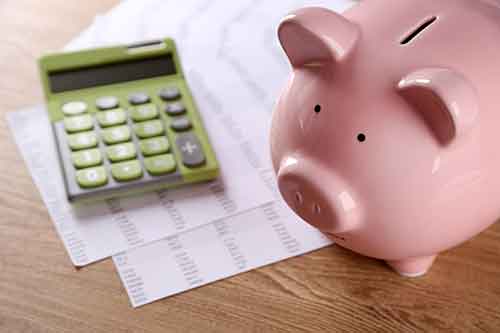 Evaluate pricing models and look for a provider who is focused on providing a cost-effective solution.
There are a variety of pricing and licensing models available in the market. Each of these models has its own advantages and disadvantages, and understanding them can help you make an informed decision when it comes to selecting the right software for your business.
It is important to calculate the Total Cost of Ownership of the ITSM solution. This is the sum of all direct and indirect costs incurred by the software across its lifespan, including the cost of acquisition, software implementation, support and maintenance, upgrades, customizations, user training, etc.
Don't disregard vendor relationship
Beyond concerns around cost and functionality, it is also important to keep in mind that you will be entering into a long-term partnership with your preferred ITSM vendor.
It is therefore essential that you find a vendor that understands your unique business requirements and can offer the level of support and commitment needed to ensure the success of your ITSM project.
Evaluate the vendor's reputation and track record of successful implementations and ongoing support.
What do existing customers have to say about the vendor/solution? Are references and case studies readily available? What is the level of support for the ITSM solution?
The right ITSM tool is essential for any organization that wants to maintain high levels of quality and customer service. Choosing the right ITSM tool can be a challenging task, as there are many features and options available. However, with careful consideration of the needs and goals of your organization, you can select an ITSM tool that will best meet your requirements and help you improve your business operations.