A new section has been added to the Integration Platform that can be used to configure calls to external web services for various events on Calls, Requests, Tasks, Assets and People.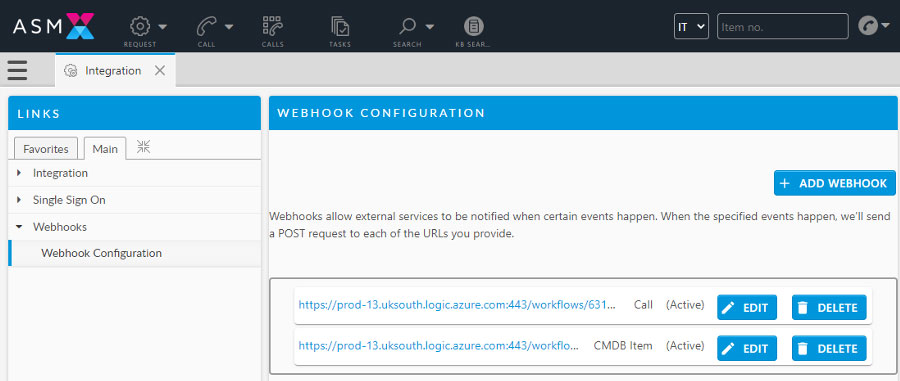 The API calls are triggered at specific points in the lifecycle of an entity and the web hook admin section allows administrators to configure the payload of each web hook (using the same syntax as the $select and $filter in the API)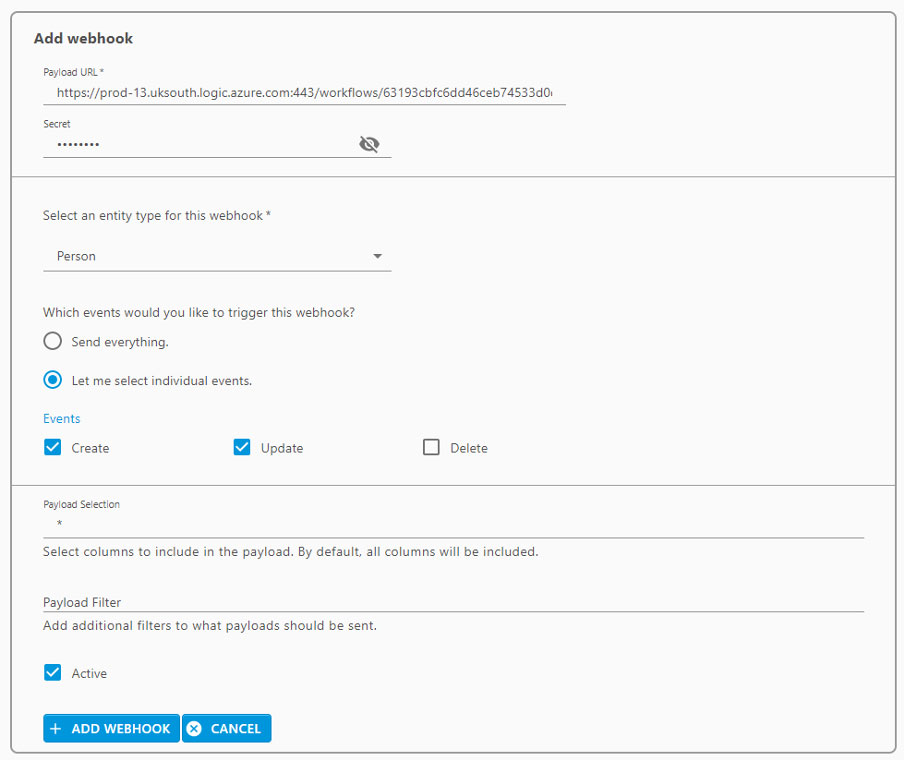 Once created and set to active, web hooks will immediately start sending for matching entity events. Past and pending web hook messages can be monitored from the web hook admin page.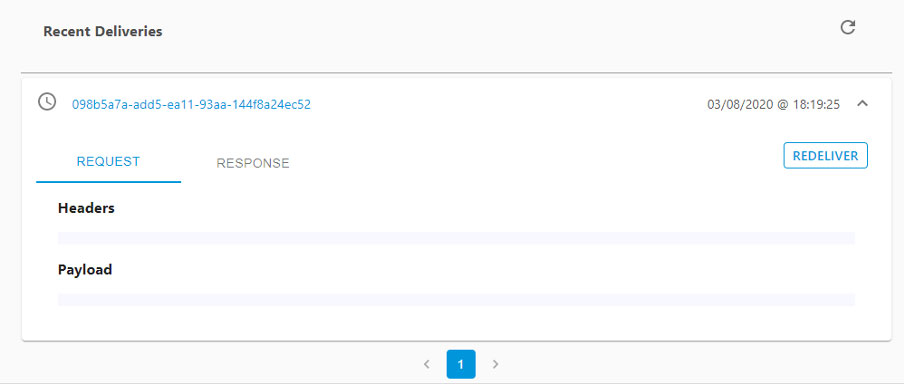 The information includes the HTTP headers and payload sent with the request and details of the response.
The receiving web service must respond with HTTP Status code 2xx to be considered successful and ASM will retry up to 3 times if there is a failure.
Administrators have the option to redeliver any message for troubleshooting purposes.
We are planning to expand this functionality to cover all of the primary entity types and we may also extend the events that can be used to trigger a web hook