Alemba Service Manager offers a feature called Partitioning that allows our customers to incorporate various business functions into their system.
Alemba Service Manager is a multi-tenanted, single application, which means that your various departments can use the same tool to separate workflows, configuration settings and data security requirements, while still being able to collaborate between business units when needed.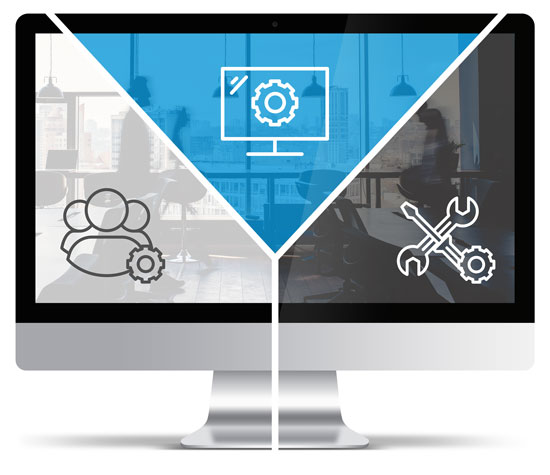 This means that you can expand your Service Management processes into areas such as Facilities and HR Support as your organization grows.
By encouraging cross-organizational collaboration, Alemba Service Manager can help your business break down internal silos and achieve your shared business objectives.